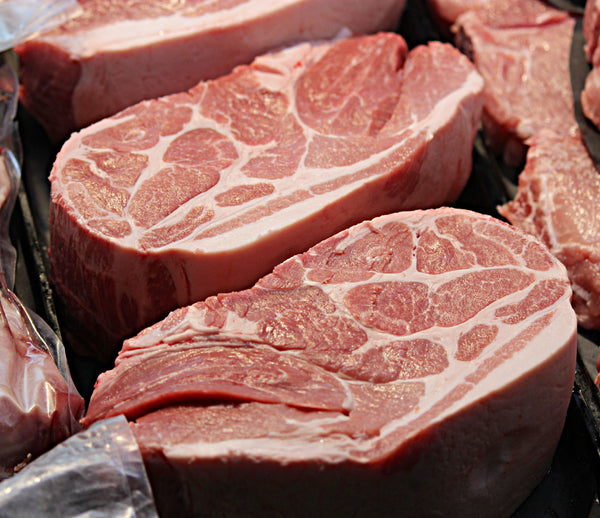 Boston Butt, or pork shoulder, is the meat we all know and love as pulled pork.  Common cooking methods for pork shoulder include braising, smoking, roasting, grilling, and slow cooking.

Cooking:
Cook pork shoulder on low for 6-8 hours or high for 4-5 hours. It's important to use a meat thermometer to make sure your pork shoulder reaches an internal temperature of 170°F. Remove from the slow cooker and let rest for 10-15 minutes before shredding.
Our local pork is sourced from a trusted farmer and friend in Lawrenceburg, TN. Priced per pound.