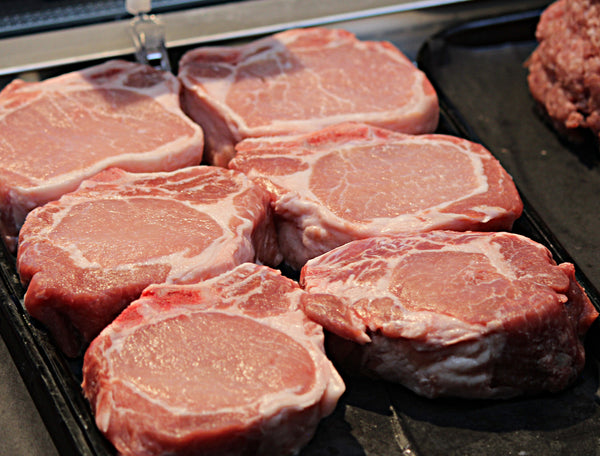 Our local pork is sourced from a trusted farmer and friend in Lawrenceburg, TN. Priced Per Pound.

Pork chops are a flavorful foundation for any meal. They're easy to prepare, quick to cook, and incredibly versatile. The bone-in will add extra juiciness to this already tender cut. Best when grilled, fried, baked or air fried. 
If grilling, cook your pork chops for 8-12 minutes depending on the thickness of your chop and the temperature of your grill. The best way to ensure peak deliciousness is to cook by temperature with a digital meat thermometer. Pork chops are best enjoyed when cooked to an internal temperature of 145° F followed by a three-minute rest.
During grilling season, nothing beats a juicy pork chop sizzling on the grill. From a weeknight dinner solution to a weekend cookout with friends, and with a variety of seasonings and side dish options, your grill will be busy all summer long.