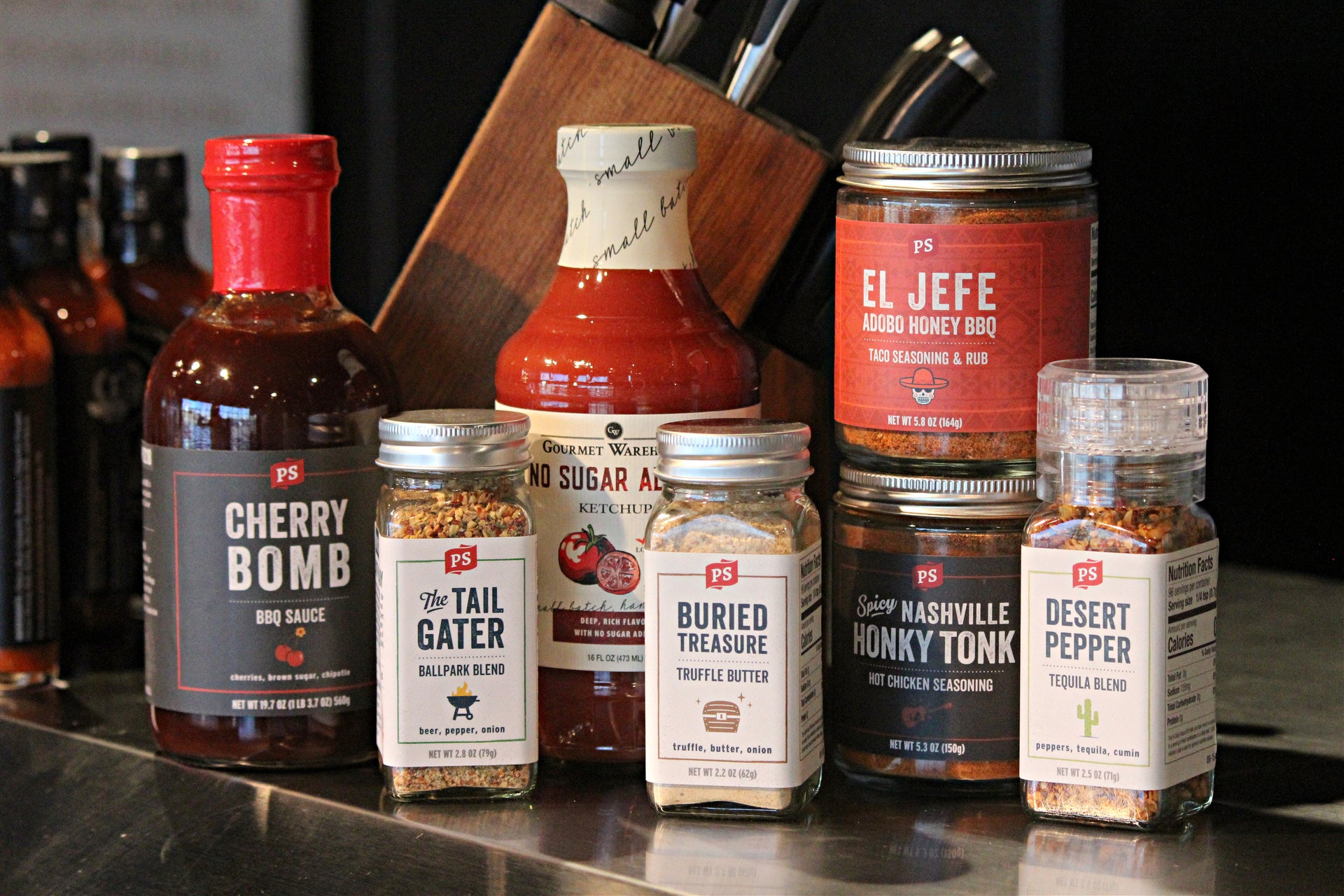 Add a kick to your meat or that sweetness you crave with our spices, sauces, and seasonings. 
OUR BRANDS
PS Seasonings:

 

PS Seasoning's craft is flavor. For generations, this family-owned business has dedicated itself to crafting the most memorable flavor profiles and experiences. It's more than just food. They've been featured on Good Morning America, Fox News, and USA Today. All products are blended in Iron Ridge, WI. 

Gourmet Warehouse:

 Located and produced in the heart of the Lowcountry on Hilton Head Island, South Carolina. An area that is fast becoming a hotbed for foodies and food trends alike. Gourmet Warehouse is constantly inspired by their surroundings and local culture. All of their products are craft-style made in small batches with unique flavor profiles.
The Flavors of Ernest Hemingway: Their goal and mission is to provide consumers with a way to travel Hemingway's culinary world through the products they create. From Key West to Cuba, France to Spain to Africa, the flavors will take you across the world one bite at a time.

Hoff Sauce:

 Aaron "Hoff" and Michelle "Pepper" Hoffman are the folks behind Hoff Sauce™. In 2013, Hoff was on a quest to develop the perfect everyday hot sauce when he magically concocted their first creation. Handcrafted with farm fresh Jalapeños and Habaneros, Hoff's original Hoff Sauce™ has gone on to win numerous awards and gain international recognition. Hoff & Pepper always strive to create sauces and seasonings that enhance flavors with balanced heat profiles. Their entire line of handmade products are created from stem to sauce all in Chattanooga, TN.
---