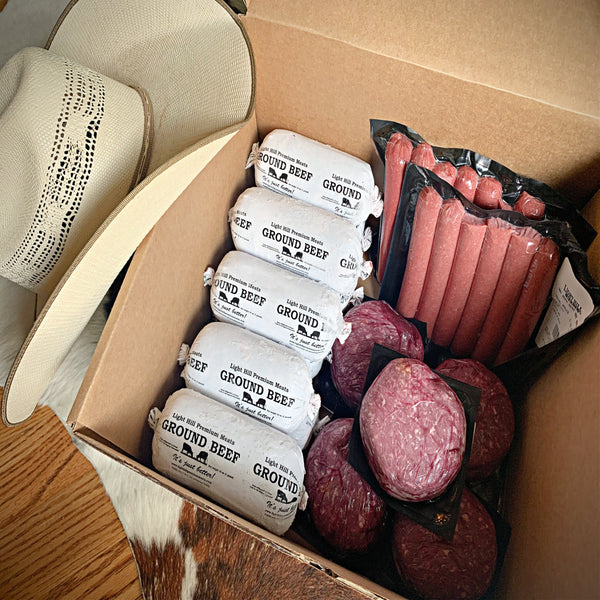 Quick and easy grill box with delicious beef, including local beef and made-in-store hot dogs...a family favorite! 
2 packs of made-in-store beef hot dogs

5 packs of ground beef patties (3 patties per pack) You may choose plain patties or Steakhouse seasoned patties - select the option in the dropdown menu.
10 pounds of local, dry-aged ground beef
Pick up will be at our retail butcher store in Spring Hill. You will receive an email once your box is ready to be collected. Please allow 2 business days unless notified earlier.