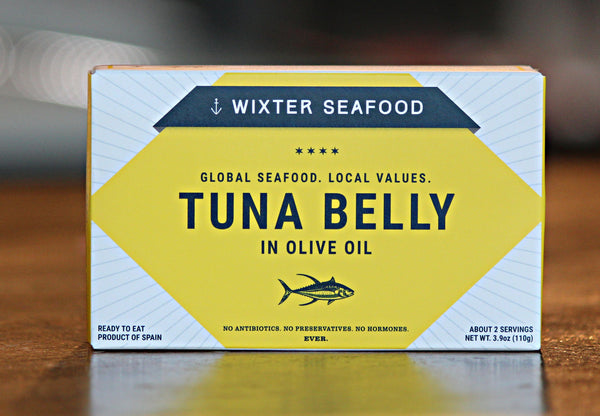 Indulge in the rich, buttery flavor of our Wixter Tuna Belly in Olive Oil. This delicious delicacy is imported from Spain and is ready to eat straight out of the tin.
Our Tuna Belly is sourced from the pristine waters of the Atlantic Ocean and is carefully selected for its exceptional quality. It is then hand-packed in premium, extra-virgin olive oil, which enhances its natural flavor and provides a rich, silky texture.
One of the unique features of our Tuna Belly is that it is completely free from antibiotics, preservatives, and hormones. This ensures that you are consuming a pure and wholesome product that is as healthy as it is delicious.
Our Tuna Belly in Olive Oil is incredibly versatile and can be used in a variety of dishes. Add it to your favorite salads, sandwiches, or pasta dishes to elevate their flavor and nutritional value. It is also a perfect accompaniment to crackers or toasted bread, making it a great option for a quick and easy snack.
Our Tuna Belly in Olive Oil comes in a beautifully designed tin that not only looks great in your pantry but also ensures the product stays fresh and flavorful for longer.