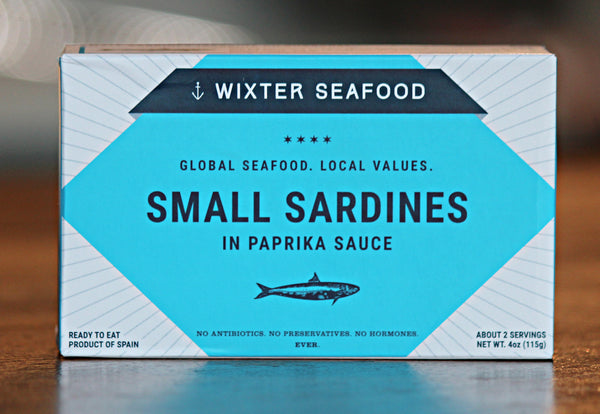 Experience the bold and savory flavors of Spain with our Wixter Small Sardines in Paprika Sauce. These delectable sardines are sourced from the crystal-clear waters of the Atlantic Ocean and are hand-packed in a flavorful and aromatic paprika sauce.
Our Small Sardines in Paprika Sauce are ready to eat straight out of the tin, making them a convenient and delicious option for any time of day. Each sardine is firm, yet tender, and boasts a unique and savory flavor profile that is enhanced by the smoky and slightly spicy paprika sauce.
We take great pride in sourcing the highest quality ingredients for our products, which is why our Small Sardines are completely free from antibiotics, preservatives, and hormones. This ensures that you are consuming a pure and wholesome product that is as healthy as it is delicious.
Our Small Sardines in Paprika Sauce are incredibly versatile and can be used in a variety of dishes. Add them to your favorite salads, pasta dishes, or sandwiches to elevate their flavor and nutritional value. They also pair perfectly with crackers or toasted bread, making them a great option for a quick and easy snack.
Our Small Sardines in Paprika Sauce come in a beautifully designed tin that not only looks great in your pantry but also ensures the product stays fresh and flavorful for longer.